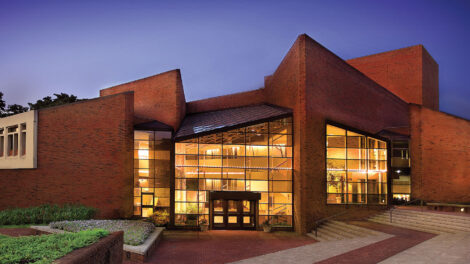 Williams Center for the Arts
This is where lifelong memories are made—the work mounted here is on par with anything in New York's most revered venues. The Williams Center presents the world's finest performers in classical and world music, jazz, theater, and dance in its acoustically superb 400-seat concert hall.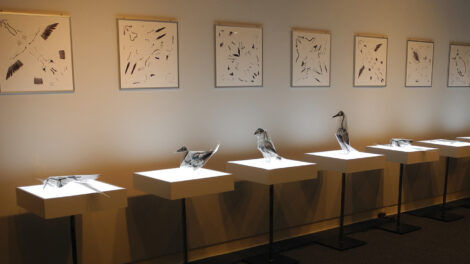 Williams Center Gallery & Kirby Art Study Center
Discover a diverse range of visual art and artists in the Williams Center Gallery, from groundbreaking contemporary artists and juried group shows to historical surveys and highlights from the Lafayette College Art Collection. Deepen your experience in the Kirby Art Study Center, just across the lobby.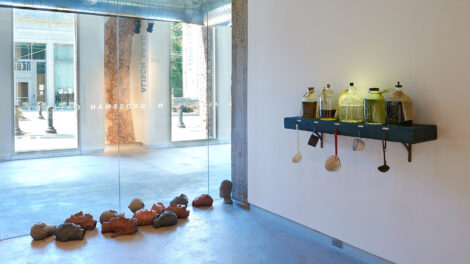 Grossman Gallery at the Williams Visual Arts Building
With a focus on contemporary art and a penchant for supporting regional creatives between exhibitions by artists with international followings, the Grossman Gallery is the epitome of downtown cool. Tucked inside the Williams Visual Arts Building (WVAB), Grossman lets you get up close to major art world players and their work without leaving Easton.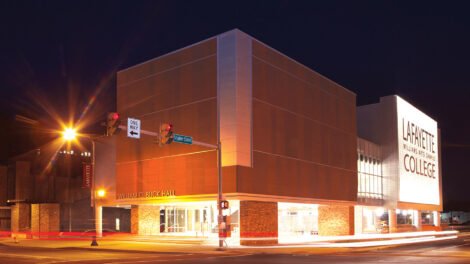 Landis Cinema at Buck Hall
It's the best place to see films not just on campus, but in the entire city. With stadium seating and state-of-the-art projection and sound, Landis Cinema presents everything from first-run features and international classics to arthouse indies and provocative docs—often accompanied by discussions with scholars and film industry insiders.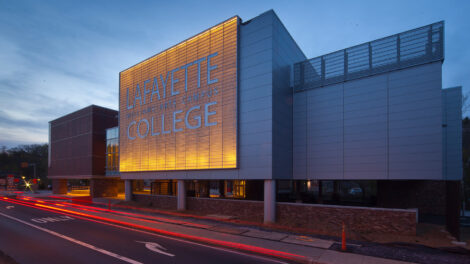 Weiss Theater at Buck Hall
Adding to Easton's considerable cultural resources, this flexible black box theater is home to the Lafayette Theater Department and welcoming to all. Catch a beloved Broadway musical, an outré drama, or a comedic classic—the programming is diverse and surprising each season, but one thing you can always count on is a terrific evening of theater.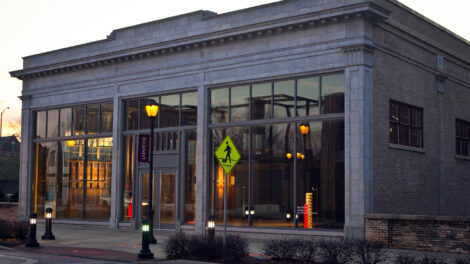 Studio Theater at 248 North 3rd Street
We call it the Studio Theater, but think of it more as a laboratory where new and risky theatrical work is created. Ten years from now, watching a Laf alum pick up a Tony Award for Best Director, you'll be bragging about how you saw her very first show in this small, flexible space inside 248 North 3rd St.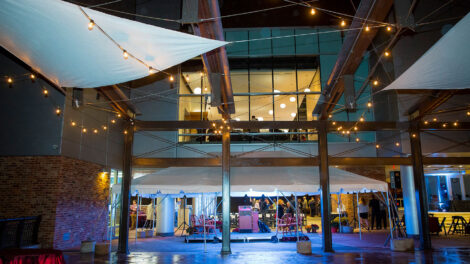 Ahart Family Arts Plaza
When the weather is fine, don't be surprised to see this open-air plaza transformed into a venue for performances, art exhibits, and other gatherings. Spanning Bushkill Creek between Buck Hall and the WVAB, Ahart Plaza has won international awards for its innovative design, and connects city to nature and audiences to memorable arts experiences.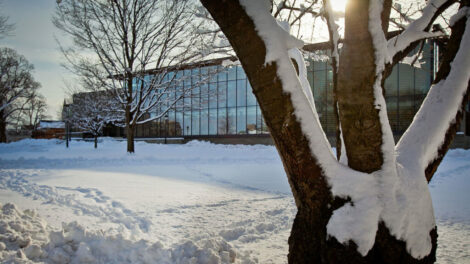 Skillman Library
Skillman Library's Lass Gallery exhibits photographs and works on paper, while the Simon Room highlights the library's special collections and archives. Visit the exhibition spaces on the main floor or make your way upstairs to the Gendebien Room for a talk with a visiting artist.